Spring Greaser – Steel Reservoir
Adamslube are one of the premier Spring Greasers distributors in the UK and worldwide. If you are looking for oilers, lubricators and centralised lubrication systems, or distributors for use in industrial applications please contact us today. We have distributors in over 35 locations worldwide and can assist you with all of your oiling and lubrication needs for industry.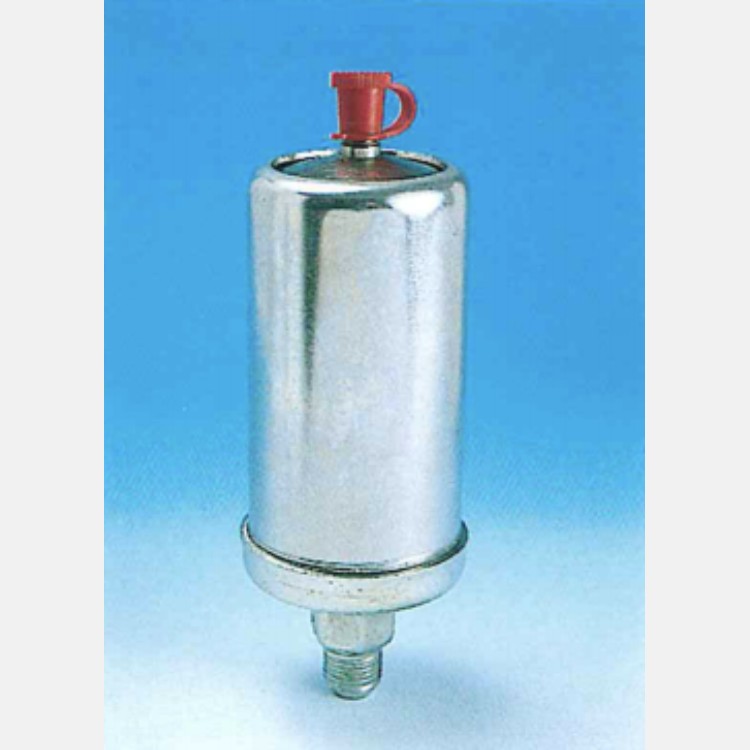 SPRING GREASERS
STEEL RESERVOIR
Dimensions
A
B
C
= 60mm
= 95mm
= 130mm
Capacity = 80cc
Material = Steel Body
= Fibre Seals
Finish = Plexiglas Reservoir
Operating temperature r- 25C to +100C
Suitable for use with greases which do not separate under pressure.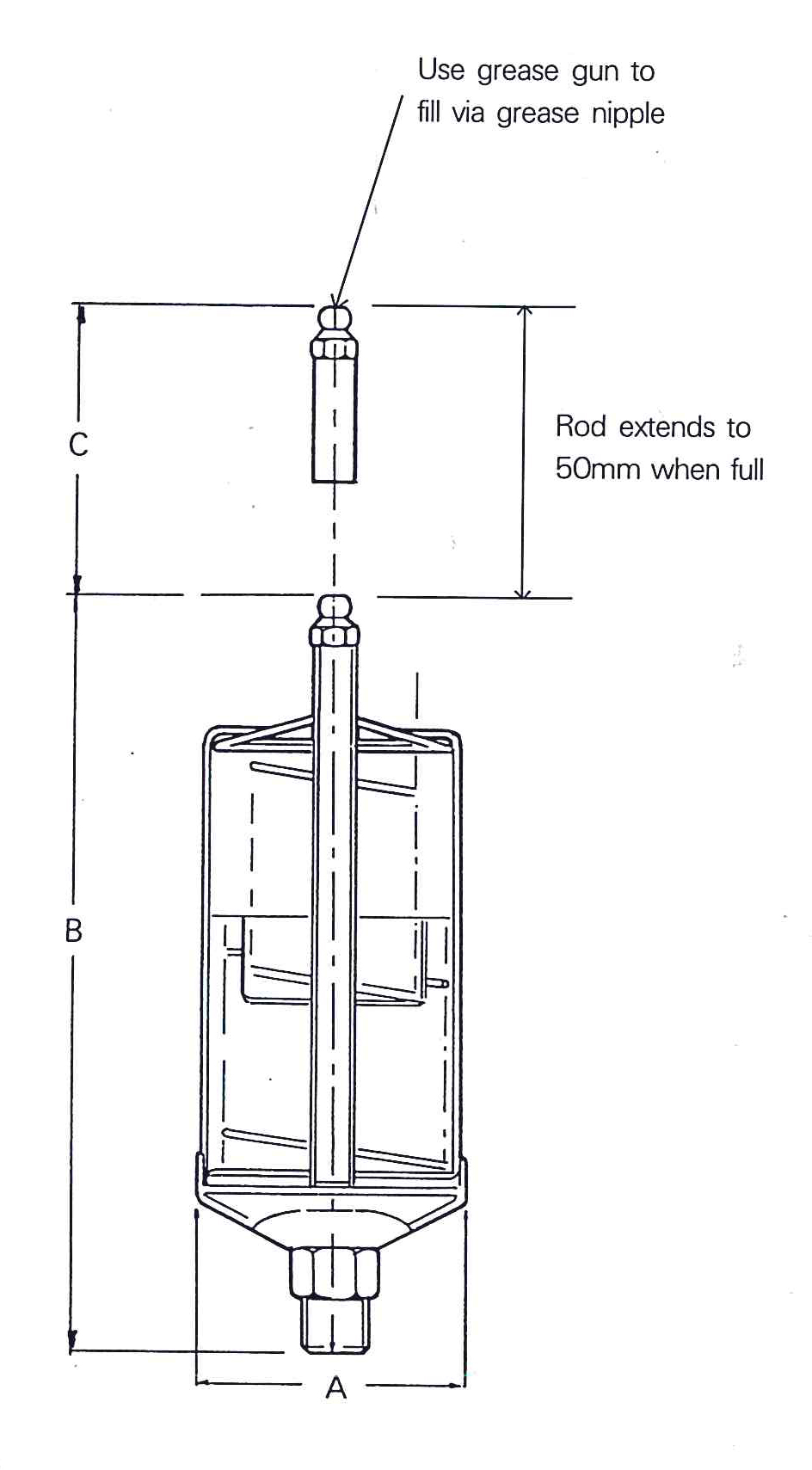 STANDARD SPRING PRESSURE (RED CAP)
Mounted directly to lubrication point.
Suitable for use with light grease
Product Code
Thread
Capacity
Spring Force
SGS280
SGSN280
1/4" BSP
1/4" NPT
80cc
3
kg
MEDIUM SPRING PRESSURE (BLACK CAP)
Mounted directly to lubrication point.
or up to 30mm of large bore pipe.
Product Code
Thread
Capacity
Spring Force
SGS280/M
SGSN280/M
1/4" BSP
1/4" NPT
80cc
5
kg
STRONG SPRING PRESSURE (YELLOW CAP)
Suitable for use with large bore pipe up to 50mm
Product Code
Thread
Capacity
Spring Force
SGS280/S
SGSN280/S
1/4" BSP
1/4" NPT
80cc
8
kg
WICK FEED SINGLE OUTLET
Material – STEEL Finish – ZINC Bottle – PLASTIC
Maximum operating temperature 65 degree C
| | | | | | | |
| --- | --- | --- | --- | --- | --- | --- |
| Product Code | A | B mm | C mm | D mm | E mm | Capacity ml |
| SWF7701 | 1/8 BSP | 55 | 8 | 37 | 32 | 17 |
| SWF7706 | 1/8 BSP | 65 | 8 | 47 | 38 | 35 |
| SWF7712 | 1/4 BSP | 75 | 13 | 53 | 44 | 63 |
| SWN7717 | 1/4 BSP | 81 | 13 | 59 | 50 | 84 |