OILERS AND MORE
Constant level oilers, oil windows and level gauges are widespread among all industries for the visual inspection of the oil level in reservoirs and gear boxes.
A constant level oiler maintains the oil level within a sump. They are available in many varieties and materials.
ADAMS CONSTANT LEVEL OILERS
Widely used in the chemical and process industries, constant level oilers maintain a constant fluid level at all times. Options include BSP or NPT mounting threads, Zinc Plated Steel, Zinc Die Cast body, Stainless Steel. Plastic or glass reservoirs with capacities of 85 cc to 500 cc.
ADAMS OIL LEVELS AND WINDOWS
These units are used in industry to visually check the fluid level within a reservoir or gearbox. Vertical and angled oil level gauges are available in brass. Screw in windows are available in various materials, the "drive-in" type is steel with plastic window.
SPRING GREASERS, OIL CUPS AND COVERS
Our range of Spring operated Greasers offer a solutions for lubrication points where constant pressure is required. Options include body constructed in plated steel or brass with Nitrile Seals, Plexiglass reservoirs of 50 cc and steel bodied model 80 cc.
Cups are available with thread mounts and also push fit "drive-in" mounts.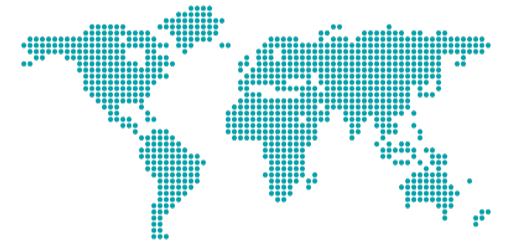 Find your local distributor
Adams Lubetech are represented in over 35 areas worldwide.
By contacting your local distributor you will get the best price and service from a local partner who understands your needs best.